Matthew 18:20
I Corinthians 10:16-17
I had been teaching my three-year-old daughter, Caitlin, the Lord's Prayer for several evenings at bedtime. She would repeat after me the lines from the prayer. Finally, she decided to go solo. I listened with pride as she carefully enunciated each word, right up to the end of the prayer: "Lead us not into temptation," she prayed, "but deliver us from E-mail."
Seriously though, as helpful as e-mail can be, it one medium that is to blame (if I can use that word) for the increasing isolation psychologists are seeing across the board. Yes, many experts are noting in various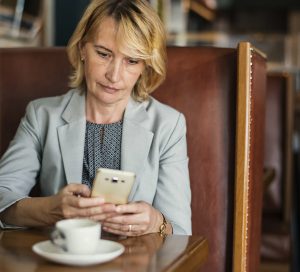 studies the trend of people moving away from face to face communication with even our friends preferring more and more instead to relate to them electronically. And this trend is rapidly growing through the ever increasing use of Facebook, Instagram, Twitter, and texting.
Similarly, psychologists say that as the number of people who participate in worldwide online, virtual reality video games, there is mounting concern that many are squandering their real lives by obsessing over their imaginary ones. According to a survey of 30,000 gamers conducted by Stanford University nearly 40% of men and 53 % of women who play online games rated their virtual friends as better than their real-life friends. 1
A study conducted by the National Opinion Research Center revealed that Americans have fewer people they confide in than past generations. In 1985, the average American had three people in whom to confide matters that were important to them. In 2004, that number dropped to two. Perhaps even more striking, the number of Americans with no close friends rose from 10 percent in 1985 to 24.6 percent in 2004. 2
It all adds up to people spending less and less time in the company of fellow human beings.
Psychologists have even come up with an acronym for the phenomenon; PSI is Perceived Social Isolation. From an online article I read this morning about the relationship of PSI to health:
There are clear linkages between PSI and the cardiovascular system, neuroendocrine system, and cognitive functioning. PSI also leads to depression, cognitive decline, and sleep problems. 3
It's even happening in the church where more and more Christians are preferring to remain isolated by watching church on television or online.
From my perspective, that's tragic and that's an opportunity for the church. + Read More