I Thessalonians 5:1-11
Speaking of encouragement who is more in need of it in this story; the wife or the husband or the marriage counselor they made an appointment with because they felt their marriage needed a shot in the arm? The wife was hurt and upset and as she began to recount her loveless life, tears filled her eyes and her lips started quivering. It wasn't long before the wise counselor realized what the problem was, so without saying a word he took her by the hands, looked in her eyes for a long time, smiled, and then gave her a big hug. A change immediately came over her face; she softened and her eyes lit up. Stepping back, the counselor said to her husband, "See, that's all she needs."
The husband pulls out his Daytimer and says, "Great, I'll bring her back to see you every Tuesday and Thursday."
Regardless if we are husbands or wives, parents or children, brothers or sisters, friends or colleagues; to experience all the joy that relationships have to offer requires copious amounts of . . . ENCOURAGEMENT!
The practice of encouraging others is a key ingredient in experiencing harmony in any relationship. And giving encouragement can do more than yield harmony; encouragement can go a long way toward bringing about a positive transformation in another person's life.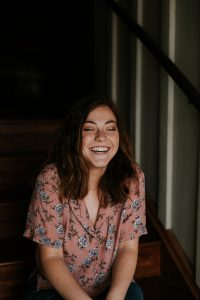 That's why a change immediately came over the face of the wife in that story, that's why her eyes lit up. Because encouragement can lead to a changed for the better life, for both the person giving and receiving it.
That's why Paul encourages the Thessalonians to encourage one another. The word translated here in I Thessalonians as 'encouragement' occurs 106 times in the New Testament. 1 It literally means 'to call to one's side;' 2 almost always with the intention of telling someone something positive. The word is more often translated 'comfort' than 'encourage' though you will agree that comforting words are encouraging words, and vise versa.
+ Read More