Matthew 16:13-19
One balmy day in the South Pacific, a navy ship spied smoke coming from one of three huts on an uncharted island. Upon arriving on shore they were met by a shipwreck survivor. He said, "I'm so glad you're here! I've been alone on this island for more than five years!"
The captain replied, "If you're all alone on the island why do I see THREE huts."
The survivor said, "Oh. Well, I live in one, and go to church in another."
"What about the THIRD hut?" asked the captain.
"That's where I USED to go to church."
Today, I am here as your cheerleader as I want to celebrate the church of Jesus by reminding all of us of some basic truths about this institution that we are all associated with. And by reminding us that Jesus is inviting us to participate with Him to build what is, in my mind, the most important institution on the face of the planet.
I celebrate the church of Jesus because it is a great place for people to find community, healing, and love.
Our society has been undergoing tremendous cultural changes for the last 50 years and the really frightening thing is to realize that these kind of cataclysmic changes are going to continue at an ever faster pace.
One of those changes has to do with the nuclear family, where Leave it to Beaver, Family Ties, and Family Matters, has evolved into Modern Family. 'Over the river and through the woods to grandmother's house we go' to enjoy a home-cooked meal has become down the freeway, through the toll booth, off the ramp, down the boulevard, into the guarded gate community, where grandma pops something in the microwave.
One of the results of the decline of the nuclear family is that more people are living alone than at any other point in human history.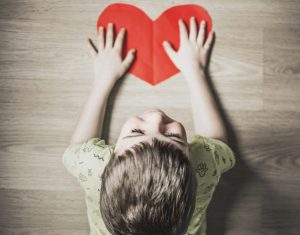 Here is where the church excels; being a place where people can find community, healing, and love. In other words, family.
In this congregation, when we dedicate an infant, the parents are stepping forward to declare their desire to see the child raised in the church. And notice that as part of each dedication the church asks you, the congregation, to be surrogate aunts and uncles.
"Brethren of the household of faith, I commend to your love and care this child,
whom this day recognize as part of the family.
Surrogate aunts and uncles; that's what we are. + Read More