CrossPointe 2018
Acts 6:1-7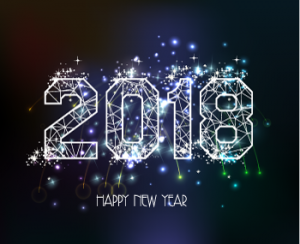 I read Acts 6:1-7 on this first Sunday of the New Year because it emphasizes an important truth for our church to consider as we begin another year of ministry.
It didn't take long for the mother church in Jerusalem to develop a problem. And the problem was that there were more things going on in the life of the church than the twelve could handle by themselves. Credit the twelve with addressing the problem by turning it into an opportunity.
We apostles should spend our time teaching the word of God, not running a food program. And so, brothers, select seven men who are well respected and are full of the Spirit and wisdom. We will give them this responsibility. Then we apostles can spend our time in prayer and teaching the word" (Acts 6:2b-4).
And they chose the first 'deacons; 'called that because a derivative of the Greek 'diakonos' appears three times in this passage. A 'diakonos' is one who 'serves' or 'ministers.'
And that's exactly what these men did, they took on the responsibility of serving; that is, ministering the program of food distribution, making sure that no one was left out. Now heading up the food program wasn't necessarily a glamorous or glitzy job, but it was an important one. Important enough to have several individuals working together to pull it off.
The dynamic of deacons in Acts 6 is as relevant today as it was then. We are a busy church; one that is passionately interested in accomplishing our mission to minister to one another, as well as our community. And it is obviously apparent that Gail and I are incapable of carrying out all that we feel God is calling us to do. And therefore this passage serves as a timely reminder that all of us are called to, and given the privilege of being deacons that is servants of Christ who gladly give of our time and energy to accomplish CrossPointe's mission and ministry.
With that in mind, I would like to recognize and thank all of you who have, in any capacity, helped us accomplish our mission.
I want to begin with my wife, Gail, who is content to serve behind the scenes in so many ways to support the church. Because she does largely serve behind the scenes it is easy to take for granted what she accomplishes. But if it wasn't for who she is and what she does, we'd be sunk.
Next, I would like to thank Annie Dean and Chuck Lemmon for serving alongside Gail and I and functioning as what we call a 'church staff.' We meet every Thursday morning for a couple of hours to discuss every aspect of our ministry, to evaluate projects accomplished and to plan goals for the future.
This past Thursday, one of the waitresses, who has come to know us, asked, "Where's the other guy; I haven't seen him lately?" She was referring, of course, to Ken Jones. The four of us terribly miss Ken and still include his counsel into our conversations where appropriate.
I would also like to recognize and thank Heidi Cantlin and Jim and Gale Arthur for serving these past few years on our Leadership Team; as well as Kim Dean, Lee Kehoe, Stephanie Kinney, Eunice O'Shea and Bill Richardson for serving as Trustees.
Jim Brandenburg, I thank you for lending your expertise to our music ministry, playing guitar, overseeing our band, our Sunday morning song leaders, and our choir. I thank you, Barb Schuster for playing the piano, the two Johnny's; Topola for playing the drums and JD for the bass. Heidi, Patti, Kathy, Sheryl, Dawn, Robyn and Lindsay, we thank you all for helping us know when to sing. I thank those who serve in the choir so beautifully.
And I thank all of you who served in various roles this past year to enable us collectively carry out our mission objectives. If I attempted to name you all I would surely forget someone.
As Paul wrote the church at Thessalonica, so I say unto you:
We always thank God for all of you and pray for you constantly. As we pray to our God and Father about you, we think of your faithful work, your loving deeds, and the enduring hope you have because of our Lord Jesus Christ" (I Thessalonians 1:2-3).
And now beloved, we stand upon the precipice of another year in which we will be called upon in various and sundry ways to be involved in the ministry of Christ.
I am grateful for the way you responded last week when given the opportunity to be involved with both the Polar Bear Plunge coming three weeks from yesterday as well as the Firefighter's Association breakfasts which take place in February.
I have included a handout in your bulletin today that will give you an idea of some of the ministries that we have on our collective radar for 2018. I share these goals with you for four reasons: first, to let you know that we are serious about Christ's ministry; second, to make you aware that we are planning ahead; third, to ask you to pray: that we will be able to accomplish these things, that as a result people will be drawn closer to Christ and about your involvement in these ways; fourth, so that you would consider where you would like to follow in the footsteps of the first deacons and serve the Lord.
CrossPointe 2018
| | | |
| --- | --- | --- |
| Jan. 27 | Polar Bear | |
| Feb. Sundays | Firefighter's Association Breakfast | |
| March 31 | Easter Egg Hunt | Begin to plan by mid-February |
| May or June | Community Garage Sale | Begin to plan in March |
| June | Vacation Bible School | Begin to plan by mid-April |
| July | 4th of July Float | Begin to plan late May |
| Sept. 2 | Community Labor Day Party | Begin to plan late June |
| Nov. 18 | Thanksgiving Baskets | Begin to plan in October |
| Dec. 2 | Christmas Dinner | Begin to plan late October |
| Dec. 23 | Christmas Adopt-a-Family | Begin to plan late November |
In addition, I want to zero in on two important opportunities.
We hope to launch some kind of Children's Ministry next Fall. I don't have to remind you that Jesus said, "Let the children come unto Me and hinder them not for to such belongs the Kingdom of God" (Luke 18:16). I know that everyone in this room would love to see more children among us and if that is going to happen we must be proactive about it. I ask you to pray about this matter and ask God if there is something you could do in this regard, beyond praying.
The other ministry we would like to begin this year is Stephen Ministry. I am asking you to also pray that we will be able to launch this ministry this year and ask God if this is something you could be involved with.
And so as we begin 2018, I can't wait to see Acts 6 continue to happen in our midst as people full of wisdom and the Holy Spirit step up to the plate to serve the Living God.
What a thrill it is to realize that God is using us to minister His grace to others that we have the awesome privilege of being the hands and feet of Jesus; not only in our individual spheres of influence but also collectively in a place called Chippewa Lake, Ohio.
And the icing on the cake is Acts 6:7: "So God's message continued to spread. The number of believers greatly increased."
Last week, you heard from Alan and Vanna Robbins and Brad and April Winter about how our commitment to our mission of 'sharing God's grace with our community' has had a significant impact on their spiritual lives. When we see folks like that enter the fellowship, make a commitment to Christ, begin to grow in their faith and take on leadership roles themselves; that's icing on the cake! I ask you, "Does it get any better than that?"
And so, I cannot wait to see who the Lord reaches in 2018 as a result of what you and I accomplish together!