Matthew 7:1-5
John 8:1-11
In this passage from John's gospel, Jesus was practicing what He preached in Matthew's gospel. "Do not judge others, or you will be judged."
I shudder when I read that because it is so easy to do exactly what Jesus said we should not do.
Let's face it, judging others is a natural human trait. At one time, making quick judgments made the difference between life and death. Today our social media craze exacerbates the problem as we are encouraged to add our comments, our judgments to every story that appears. Our society is becoming a society of judges.
I try my hardest not to make assumptions about others, I really do, but sometimes despite my best efforts, I will find myself exploring feelings of negativity towards someone else. Is there anyone here who has not been guilty of making some gross misjudgment toward another person? Is there anyone here who has not suffered from someone else's misjudgment?
There are several reasons we should not judge others; that is: make fun of others, criticize others, talk about them behind their backs, turn our backs on them, or in any other way think we are superior to them.
First, although first impressions are sometimes true, things are not always as they at first appear.
Researchers out of Princeton University have found that people make judgments about such things as trustworthiness, competence, and likeability within a fraction of a second after seeing someone's face. The researchers caution, "The link between facial features and character may be tenuous at best, but that doesn't stop our minds from sizing other people up at a glance."
It is true sometimes we are accurate at making a judgment about other people based upon first impressions. However; this limited ability becomes a problem when we begin to believe our first impressions are always right.
Not long ago, an elderly woman in California went to a grocery store. When she returned to her car, she noticed four men getting into it. The woman let go of her shopping cart, reached into her purse and pulled out a small handgun she keeps for just such occasions. She walked to the front of her car, aimed the pistol and started screaming at the top of her lungs for those guys to get out of her car. They didn't hesitate, they threw the doors open scrambled out as fast as they could and took off running across the parking lot. She put her gun back in her purse, put her groceries in the back seat and got into the driver's seat intending to drive to the police station. There was only one problem; her key wouldn't fit in the ignition.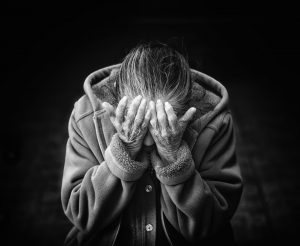 A quick glance around the interior confirmed she was in the wrong car. Her car was parked three spaces down in the same row. So she loaded her groceries into her car and drove to the police station to report what she had done. When she told the sergeant what she had done, he couldn't contain his laughter as he pointed to the other end of the counter where four very shaken preachers who had just finished having lunch together were reporting a car-jacking by a mad elderly woman. The woman apologized profusely and the clergymen declined to press charges.
Have you ever jumped to conclusions about someone and then judged them in some way only to discover later that you were badly mistaken? Like the woman in that parking lot, do any of us have a tendency to jump to conclusions and assume the worst about other people?
Jesus taught that if we avoid judging others by not jumping to conclusions we won't have to worry about being embarrassed or having to apologize later. Which leads to the next point.
We never know all the facts about either a situation or the person. + Read More