Psalm 40:1-5
Luke 15:11-24
Romans 3:20-25a
October 1993, Gatlinburg, Tennessee; three construction workers and their boss are in a bar after work discussing bad odors. You know the ones: rotten eggs, skunk scent, what's your favorite? And the boss says, "The worse odor has got to be an outhouse."
He was so convinced he was right that offered $1,000 to anyone who would spend an entire night in an outhouse. How many of you would have done it? By the way, did I mention that in order to collect the money you would have to spend the entire night lowered into the pit of the outhouse? Now how many of you would have done it?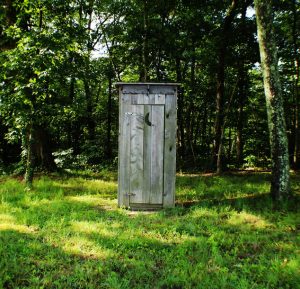 One of those construction workers said that he would gladly dive head-first into that stuff for the $1,000. But the boss said that wouldn't be necessary. And so it was that at sundown October 16, 1993, his two co-workers and his boss lowered their adventurous friend into the slimy, smelly, stench of a well-used outhouse. After about two hours, in which he said he was tempted to toss his cookies many times, the guy said, "The smell sort of grew on him."
Sunrise the next morning, the same three who took turns staying awake all night to ensure that the prisoner remained such, threw their perfumed buddy a rope and hauled him out. As the boss handed over a check, he noted his employee just couldn't wipe the smile off his face.
What's a story like that got to do with anything? Hang on; you're about to find out.
+ Read More