Jeremiah 31:31-33
Luke 1:26-38
Galatians 4:4-7
An online dating service interviewed 3,000 of its members to find out what the most annoying clichés are that people put in their profiles. The winners were, Biggest Clichés Women Use in Profiles: "No liars or game players!" "This isn't enough space to sum up my life" followed by a long summation. Biggest Clichés Men Use in Profiles: "I really know how to treat a lady." "I enjoy long moonlit walks on the beach."
Would you believe that there are online dating services for about every taste? If you are drawn to farmers, check out farmersonly.com. Their motto is: 'city folk just don't get it.' If you'd rather go where no one has gone before, try trekpassions.com with a motto of : 'love long and prosper.' And for those who are into mixing dating with marijuana, their motto is: 'why toke alone' 1
If you are one of those 50 million who have dabbled you have discovered that there is a 3 step process involved in hooking up. The first step is to connect in a chat room, exchanging written messages. Perhaps we could refer to these messages as 'hard copy.'
Couples who discover hard copy compatibility move on to the next step: voice. Yes, they actually speak to one another on a phone. If this goes well, the potential couple sets up an actual meeting in person; in real space instead of cyberspace . . . an actual face to face encounter.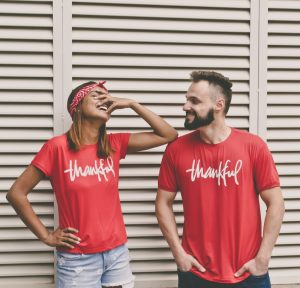 A three-fold process: hard copy, voice, face to face.
It's not unlike the three-fold process God used in His attempt to hook up with us.
Think about it. When the Lord was looking for a way to say, "I love you," to the world He first chose to go hard copy, then voice, then face to face.
First, He employs hard copy written on two tablets of stone. That's right, the ten-commandments; major hard copy! He gave His law to His people, Israel, not because He wants to be a controlling tyrant but because He loves them and knows if they live their lives in accordance with His will they will be blessed. Unfortunately, His people preferred to live their lives on their own terms rather than in obedience to the One who was trying to bless them.
+ Read More