Psalm 13
Disappointment occurs when experience falls short of our expectation.
Jim Bridgewater had every expectation of depositing a paper bag full of cash at his local bank. But when he pulled up to the drive-through window, instead of picking up the bag of money laying next to him on the seat, he picked up a bag of grass; and I'm not talking fescue or bluegrass. The teller discovered 2.5 grams and 3 hand rolled joints and called the police. Bridgewater was still waiting for his receipt when the cops showed up. And disappointment began to set in as Jim's experience fell far short of his expectation.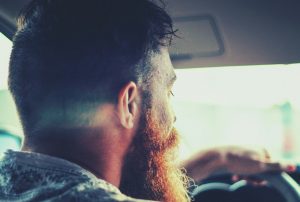 All of us have experienced disappointment at some time in our lives. And the truth is that for many of us, the scars we carry on our souls are there because we've been deeply disappointed; by other people and sometimes even by God.
The Bible is chock full of people who experienced disappointment, even disappointment in God. Beyond the person who penned the 13th Psalm, listen to these:
Psalm 6: 3-6: "My soul is in deep anguish. How long, Lord, how long? Turn, Lord, and deliver me, save me because of your unfailing love." 

Psalm 10:1-2: "Why, Lord, do you stand far off? Why do you hide yourself in times of trouble?"
Psalm 44:24: "Awake, Lord! Why do you sleep? Rouse yourself! Why do you hide your face and forget our misery and oppression?"
+ Read More