John 21:15-19
Galatians 6:2
Said the Master to His disciple, "Do you love Me?"
And the disciple, who had earlier pledged that he was ready to die with his master, said, "Yes, Lord, You know that I love You."
Jesus said, "Feed My lambs."
Said the Master to His disciple a second time, "Do you truly love Me?"
And the disciple, who had earlier denied he even knew his master three times, said, "Yes, Lord, You know that I love You."
Jesus said, "Take care of My sheep."
So for a third time, the Master said to His disciple, "Do you love Me?"
And the disciple, who by now was surely feeling the guilt of his earlier denials, said, "Lord, You know all things, You know that I love You."
Jesus said, "Feed My sheep."
And the commission to Peter, which three years earlier was given to him as fishing for men, is now renewed as feeding or tending; literally taking care of sheep.
Says the Master to His disciples today, "Do you truly love Me?"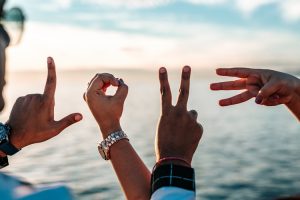 How do we measure our love for Jesus?
Is it based upon a subjective feeling or emotion that moves upon our hearts when we hear the old, old story or sing some old, old hymn? In other words, is it the affection we feel for the One who has done so much for us?
+ Read More