Proverbs 21:20
Luke 16:13-15
II Corinthians 9:6-15
Before I read today's scripture, I would like to do a little review of last week.
My goal last week was to get us thinking about 'money.'
I challenged all of us to consider whether or not money is, for us, an idol.
We asked ourselves the question Jesus asked Simon Peter, "Do you love Me more than these?" where we saw the 'these' referred to Peter's friends, boats and nets, in other words, his ability to make money.
I posed the question in the words of a song, "Do we love Jesus 'more than anything, more than worldly wealth'?"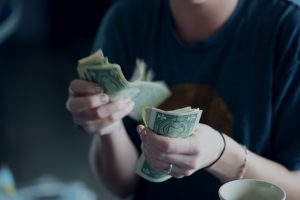 We saw that Jesus gives us a clear choice in the matter: Who or what gets first place in our lives? God or money?
And we talked about the signs that indicate we might be in danger of putting money first over our relationship with God.
If you missed that message, I highly encourage you to go to http://crosspointe.cc/more-than-anything/, plug in your headphones and give a listen.
I hope that message you got you to thinking about this subject. For I told you last week that today I would point us in the direction of dethroning money in order to give God His rightful place on the throne.
After all, "God is holy, holy, holy, Lord God Almighty." 1 and because He is, "It Is the Cry of Our Hearts to Follow Him." 2
+ Read More