Luke 15:1-32
The following "Dear God" letters indicate kids have the funniest ideas of who God is and what He is like:
Dear God,
Thanks for the baby brother, but what I prayed for was a puppy.
Joyce
Dear God,
My mommy told me what You do. Who does it while you're on vacation? Jenny
Dear God,
Instead of letting people die and having to make new ones, why don't You just keep the ones You got now?
Jane
Dear God,
Are You really invisible or is that just a trick?
Lucy
Dear God,
I bet it is hard for You to love all of everybody in the whole world, there are only four people in our family and I can never do it.
Nan
I have a hunch that there are some big kids here who believe just about the same thing as that last one; those who wonder how God can love everyone, those who wonder how God can love people who with intentionally do wrong, those who wonder how God can love them.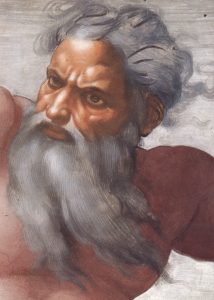 Who is God and what is He like? It may be true that for some of us God is distant and a stern-looking god who prefers to intimidate rather than love. Many others picture God with a white beard and robe to match and if you don't follow the rules, watch out for thunder and lightning! Maybe God is a teacher handing out grades based upon our performance: Said a word I shouldn't have: C-. God couldn't love me. Watched an "R" rated movie D+. God couldn't love me. Took home paper towels from work: F. Surely God couldn't love me.
On the other hand, some of us are like the Pharisees Jesus was addressing, thinking I deserve an A. After all, here I am in church, again, so I'm pretty sure God loves me, but for the guy out there right now mowing his lawn; he can forget it. God certainly doesn't love him.
So who is God, and what is He like?
+ Read More