Matthew 5:13-16
II Corinthians 4:1-6
The prophet Isaiah uses light as a metaphor in describing Israel's mission to the world.
Isaiah 42:6 says, "I the LORD have called unto you in righteousness, and have taken hold of your hand, and submitted you as the people's covenant, as a light unto the nations."
Isaiah 49:6 has it, "I have made you a light to the Gentiles, to bring salvation to the farthest corners of the earth."
And in 60:3, Isaiah says, "And unto your light, nations shall walk, and kings unto the brightness of your rising."
In other words, God wanted Israel to be a light; that is to be a witness so that other nations would also come to know and worship Him. They were to be a witnessing people in two ways. First, by their lifestyle and then by their proclamation; deeds and words. It was not just a matter of speaking; it was also a matter of right living. They were to live a lifestyle so dramatically different that it was a testimony to God. And then they were to verbalize the things that God revealed to them. Words and deeds, deeds and words; the two go hand in hand. And the tragedy is, they failed! That's all that can be said, they just plain failed.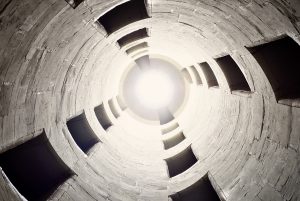 It's no wonder then, that before He ascended into heaven, Jesus told His disciples that they were going to be His witnesses. In those words, the torch was being passed from the Jewish people to the Church comprised of all those who have embraced Jesus as the Son of God who came to give His life for the forgiveness of sins. We are His witnessing people. Individually and collectively, we are given the privilege of shining light in the darkness, of sharing God's grace with the community. Be it our church sharing God's grace with the community of Chippewa Lake or you as an individual sharing God's grace with your community of folks; that is those in the sphere of your influence. + Read More