Luke 21:1-4
II Corinthians 8:1-5, 9, 9:6-7
So, "God loves a cheerful giver" does He? Really, a cheerful giver? Isn't that an oxymoron? Like awfully good, diet ice cream, fine mess, jumbo shrimp, Microsoft works, pretty ugly, small crowd; cheerful giver? At first glance, we're only cheerful about giving when we fork over our hard-earned dough on ourselves.
On Sunday morning a father gave his son a couple of quarters and a dollar. "Put the dollar in the offering, and you can have the 50 cents for ice cream." When the boy came home, he still had the dollar. "Why didn't you put the dollar in the offering? his father asked. "Well, the preacher said that God loves a cheerful giver. I gave the 50 cents a whole lot more cheerfully than I could the dollar."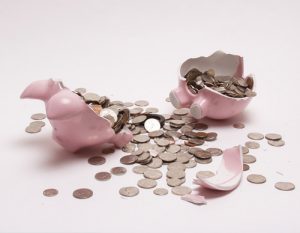 On the other hand, author, philosopher, historian Thomas Carlyle tells how, when he was a boy, a beggar came to the door. His parents were out and he was alone in the house. On a boyish impulse, he broke into his own savings bank and gave the beggar all that was in it. And he tells us that never before or since did he know such sheer happiness as came to him in that moment.
Is it possible to give cheerfully? I think so. And I'll tell you how it's possible. + Read More