Ephesians 1:15-23
Revelation 3:1-6
In the old days, about the only method used to bring about what we today call 'church revitalization' was the old fashioned revival.
In one town, three churches sponsored a joint revival. After it was over, the three pastors met for coffee to discuss the results.
The Methodist pastor said, "The revival worked out great for us! We gained four new families."
The Baptist preacher said, "We did better than that! We gained six new families."
The Presbyterian minister said with a sly grin, "We did even better than that! We got rid of our ten biggest troublemakers!"
Jesus is the architect of church revitalization because He is the architect of His Church!
The great Apostle Paul testifies of Him in his letter to the Ephesians: "He is far above any ruler or authority or power or leader or anything else; not only in this world but also in the world to come. God has put all things under the authority of Christ and has made Him head over all things for the benefit of the church. And the church is His body; it is made full and complete by Christ, who fills all things everywhere with Himself" (Ephesians 1:21-23).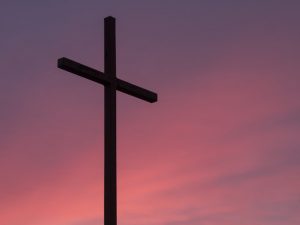 When it comes to church revitalization, Jesus is the champion, the cheerleader, the chief executive, and the head coach. He is the Creator, Savior, and Sustainer of His Church and because He is He has a vision for His Church to be the very best it can be! As evidenced in the letters to the seven churches of Revelation 2 and 3, where His major thrust is revitalizing those local congregations: to set right what is broken, to rebuke what is false, and to give new life to what is dying; in other words to revitalize!
+ Read More