Matthew 24:30-44; I Timothy 4:1-22
Once again, it's that wonderful time of the year; when Indian summer gives way to fall and all its delights: autumn colors, gourds and pumpkins, the pungent smell of burning leaves, Thanksgiving, OSU and Michigan. What could be better than that?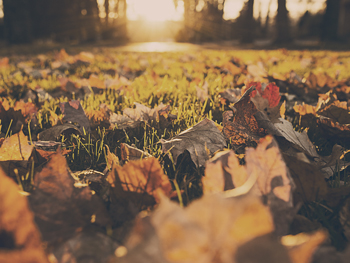 But you and I know that when autumn's leaves begin to fall, it won't be long before something else begins to fall (got a little appetizer last Saturday). It won't be too much longer until we'll be surrounded by bare branches, icy shadows, frozen ponds; and we will experience the "dead of winter."
And because we know that winter is coming, we have time to prepare for it. Last week, Gail and I began to do just that. We took down the canopy over our back patio, wrapped tarps around Gail's potting station and an outdoor wooden swing, disconnected the hose and shut off the water supply, checked out the fireplace chimney and lit the pilot light.
Have you started to make your preparations for winter yet?
The changing of the seasons is not unique to North America. If we could take the time tunnel to the city of Rome in the Fall of 65 AD, to a cold dark, damp prison cell, we would see Paul spending time making his last minute preparations for winter. + Read More