Luke 2:1-7; John 1:1-12
Before we officially open this Christmas Eve service I want to say, "Welcome and thank you for helping make this time the special time it is."
As is true of most Christmas Eve services, there are some here who have come because this is your home away from home. You have discovered that this is the place that works for you to worship God. And in that regard, more than anything I can or will say, you can't wait until we light the candles, dim the lights, sing 'Silent Night.' For many that experience has almost taken on the solemnity of a sacrament.
It also true that there are many here tonight who would not claim that this is your home away from home; not yet. You could be here for many different reasons. It doesn't really matter why – the fact is you're here and I am grateful. I encourage you to consider making this church your home away from home
It can be a place for you to begin, or in some cases begin anew, your spiritual journey with a church family. A place where you can meet new people and make new friends who will journey alongside you.
What does CrossPointe Community Church have to offer you? Well, we don't have the fanciest new building with all the bells and whistles of a new worship center, stage bathed in constantly changing and constantly moving lights and a sound system that will blow back your hair. Nor can we offer the anonymity to come and go as you please without being detected.
What we do have is a group of folks who will put their arms around you no matter who you are or where you've been and love you. And we offer you the opportunity to join us in accomplishing our mission to love and care for the people who live in Chippewa Lake.
To become part of a truly 'community church' dedicated to helping people the best we can.
And so once again I thank you and would like to give you an opportunity to participate in an offering that will be used 100% to help people who live in this community and who are down on their luck.
I'll Be Home for Christmas.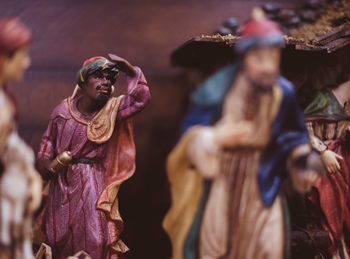 They were a long way from home at Christmas. It wasn't by their choice; the powers that be had made it so. They had received official notification to return to the town of their ancestors to register for a government census. As a result of that official order, they were spending the holidays in a backwater called Bethlehem. And although they were surrounded by shepherds and wise men, they were lonely and for sure longed to be home among familiar faces.
Isn't ironic that no one was home that First Christmas Eve? Mary and Joseph were away from their home in Nazareth. The poor shepherds had to work that night. The three wise men were on the road. Even JESUS had left His home in heaven to be born in Bethlehem. + Read More